Mages were all born centuries ago. In fact, they're not even human. No, seriously, think about it: Have you ever known a kid who grew up to be a mage? Nope. All the mages you've ever known are already adults, and most of them are old. Apprentices? Most of them are duped slaves. The few who can actually cast spells are actually archmages. They're just putting on an act to keep up appearances.
Dragons aren't really that impressive. In fact, even the biggest of 'em don't grow any bigger than a large dog. The rest are just bullshit spun by would-be heroes trying to look important.
Why are there are only nine towns in Ten Towns?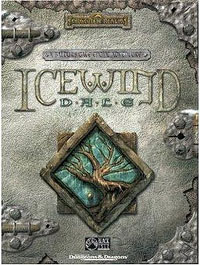 You ever notice how the king is never seen without the queen? That's because he's really a living mannequin. The real king died years ago. If you watch closely, you can see the queen's fingers twitching the invisible strings.
Underdark? There's no such thing. The dark elves just live on the other side of the planet. (Although it's true that you can get there through the dungeons -- some of them go deep enough, although you have to watch out for the gravity shift.) And they're not evil. That's just racist elven propaganda. They don't like anybody without pointy ears and alabaster skin. They think we're all orcs.
All those monsters who prowl the wilderness? They were put there by the king. The court wizard makes 'em, and most of them are mutated from prisoners. You can see the lights in the wizard's tower every night from the rituals. Why does he do it? To keep us commonfolk stuck in the cities and the villages. If we were able to travel safely and talk to each other we'd be free of him soon enough.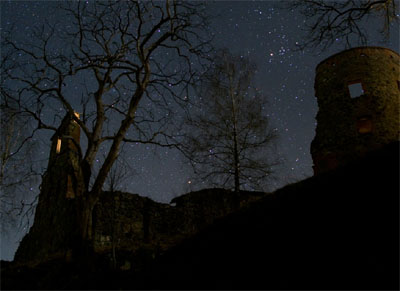 The gods are a sham. A couple hundred years ago some powerful elven spellcasters set themselves up as "gods". Now the elves effectively rule the world, and their duped priests don't even know they're doing it. The dragons know the truth. That's why they're hunted.
Somewhere in the Duchy of Colbane there's a village. Everybody there is a mind-slave controlled completely by a lich. Everybody.
Bags of Devouring don't actually destroy anything. They just transport it to another bag. The most powerful person in the whole multiverse is the guy who owns the bag all the Bags of Devouring empty into. I only know this because a friend of mine told me. I've never seen him again.
Look, you've gotta stop casting fireballs. They're dangerous. No, seriously, stop laughing. I mean they're dangerous. There's this dungeon you can't go to any more. It's full of fire. All the time. Some wizard cast three fireballs in quick succession and they all kind of... collapsed into each other. Ripped open a vortice to the Plane of Fire. I used to go delving with a wizard who was scrying on them at the time. He told me that if it had happened on the surface it would have wiped out the whole world. Seriously.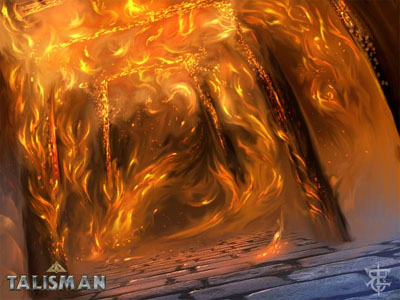 Liches? Not really undead. In fact, most of them aren't even that powerful. They're posers. I heard that a bunch of apprentices who couldn't master more than basic weavings cooked up the whole "lich" thing as a secret society. They used a couple of simple illusion spells to wow a couple of hick villages and build a rep. Some adventurers managed to take out a couple and, hyped up on their own egos, built up the rep of the Liches even more. But now things are changing: The group is attracting more powerful members. And my friend Jacob heard some nasty rumors about that coup in Covartain last year. Something about "lich-ghouls"...
Have you ever noticed how there are always exactly 6 members in every adventuring party? That's the number of the Beast. Think about it.
Tell me about it. My friend got hooked on those things. This would have been back before I lost my eye. It got to the point where he couldn't get through a day without drinking one. Then it got worse. He had to use more and more powerful cure wounds potions to get the same kick. He was downing two or three potions every hour. And then they stopped working altogether. That's when he switched to inflict wounds. Gods, that's an ugly way to die...